Johns Creek GA Fire Damage Repair and Restoration in Georgia
The best fire damage restoration response team in Georgia and Johns Creek
Restoration cleanup from fire damage can be very problematic due to other factors besides the fire. These factors are heat, smoke, and soot produced by the fire. All of these elements usually cause more extensive damage in your property than the actual flames from the fire. Also in an effort to extinguish the flames firefighters must use water, this too causes extensive damage throughout the entire property. With the quick response from R4 Restoration we mitigate the amount of damage by quickly removing the water, drying the space while simultaneously using the proper tools to clean soot, smoke, and oder from affected items in your Georgia household or business. Smoke damage can also contain toxic chemicals potentially causing severe health problems and even death. While you may not be able to see all the damage from a fire, it can find its way through all the systems in your house, plumbing, ventilation, and heating and air. All the way through damaging expensive equipment and leaving odors that can be extremely difficult to get remove.
When you call the R4 Emergency Restoration Number 770-212-2225 we immediately come out night or day and evaluate your Johns Creek property or business.
We know just how frightening a fire can be, it can leave your home unsafe and unlivable. Our trained fire damage restoration professionals will help you outline the necessary steps to start the fire damage restoration process. No matter the size of the fire, R4 Restoration will help you quickly get started to avoid additional losses due to residual smoke damage.
First Fire Damage Remediation Step
The R4 professional assigned to your case will do a complete assessment of your property. They will check each room of your Johns Creek GA home or business to determine how deep the fire penetrated the structure, how much soot and smoke covered surfaces and check for signs of heat damage to furniture, fixtures, appliances and walls. This report will be recorded and documented for insurance purposes.
Second Fire Damage Remediation Step
Any furniture and other household items not touched by soot, smoke, flame or heat will be separated and removed from the home as soon as possible, this will protect those items from lingering smoke and embers. Once all salvageable items such as drapes, furniture, appliances and other household items have been removed the drying process will begin.
Third Fire Damage Remediation Step
You're R4Restoration professional will bring in equipment to remove and extract excess water from your Johns Creek GA home or business. While extracting the water we will also set up specialized blowers, heaters, fans, and dehumidifiers that will not only remove moisture and soot from the air which will also kick start the odor removal process. We will also install the necessary moisture and vapor barriers to protect any portion of your home that was not damaged by fire, water, smoke, soot or heat. If the fire was extensive and the flames penetrated your attic or roof, our professionals will confer with the fire department as to when it is safe enough for our team to tarp over your roof to keep outside elements from entering and producing additional damage. We will also, as necessary board up any external access to your Georgia home or business. All of these processes should be done as soon as possible to protect your property from further damage.
Fouth Fire Damage Remediation Step
Once R4Restoration has tested the moisture levels throughout your home to ensure they are at the proper levels then will begin the sanitizing and cleaning of all items such as carpet, upholstery, furniture and other household items. We will then begin with either repairing or replacing ceiling and walls affected by the fire and water damage. We will be in constant contact with you the customer to make sure you were satisfied with the decisions made. In some cases it will be up to you to decide what course to take. Some unfinished wood surfaces that are damaged fire soot or smoke can be treated in different ways. Some wood floors can be stripped sanded and refinished with no lingering affects.
Fourth Fire Damage Remediation Step
After all repairs and cleaning are done the rebuilding and renovation begins. Depending on the extent of the damage you may decide to completely renovate the affected area. As a Georgia licensed contractor R4 Restoration can rebuild your the home into a showcase living space.
• Fire & Smoke Restoration Technician
• Odor Control Technician
• Upholstery & Fabric Cleaning Technician
• Water Damage Restoration Technician
• Georgia License Contractor
Because of the unique circumstances caused by fire damage, you need a company with the ability to take on many challenges, including:
Selectively remove smoke damaged debris and contents and haul it off the property

Pack out and haul off all necessary contents for off-site storage, cleaning, soot removal, and deodorization.

Contain the damaged area and dry out the structure, including any contents that are wet from putting out the fire.

Neutralize the smoke smell and deodorize the structure and all of its components.

Knowledge, ability, and licenses required to perform the complete rebuild and putting everything back to the place it was before the disaster.
---
What should you personally do after a fire has damaged your Georgia property?
Recovering from a fire can be a physically and mentally draining process. When fire strikes, lies are suddenly turned upside down. Often, the hardest part is knowing where to begin and who to contact. The following checklist serves as a quick reference and guide for you to follow after a fire.
Contact your local disaster relief service, such as the Red Cross, if you need temporary housing, food and medicines.
If you are insured, contact your insurance company for detailed instructions on protecting your property, conducting inventory and contacting fire damage restoration company such asR4 Restoration. If you're not insured, try contacting private organizations for aid and assistance
Check with the fire department to make sure your residence is safe to enter. Be watchful of any structural damage caused by the fire.
The fire department should see that utilities are either safe to use or are disconnected before they leave the site. Do not attempt to reconnect utilities your self.
Conduct an inventory of damaged property and items. Do not throw away any damaged goods until after an inventory is made.
Try to locate valuable documents and records. Refer to the information on contacts and the replacement process inside this brochure.
If you leave your home, contact the local police department to let them know this site will be unoccupied.
Begin saving receipts for any money you spent related to fire loss.The receipt may be needed later by the insurance company and for verifying losses claimed on income tax.
Notify your mortgage company of the fire.
Check with an accountant or the Internal Revenue Service about special benefits for people recovering from fire loss
---
For more information on what you should do after a home fire including valuing your property and replacing documents visit the site: FEMA

U.S. Fire Administration's website: http://www.ready.gov/home-fires
---
We Use Advanced Drying Equipment and Techniques
Properly restoring your home after a water damage event requires specialized equipment and products. This advanced equipment help us to remove the water, even hidden moisture, quickly and efficiently. We then dry the structure with powerful dehumidifiers. Finally, our technicians will clean the affected area with professional grade cleaning and sanitizing agents for your comfort and safety.
Have Water or Flood Damage?
Call Us Today – 404-428-1255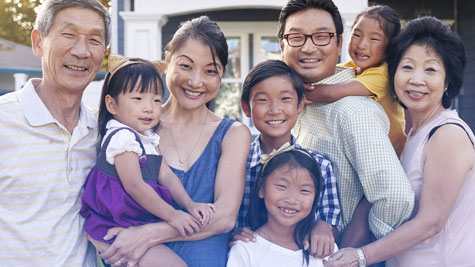 Fire Restoration
Building Services