The best and fastest fire and water damage response team in Suwanee
Water damage describes a large number of possible losses caused by water intruding where it will enable attack of a material or system by destructive processes such as rotting of wood, growth, rusting of steel, de-laminating of materials such as plywood, and many others.
The damage may be imperceptibly slow and minor such as water spots that could eventually mar a surface, or it may be instantaneous and catastrophic such as flooding. However fast it occurs, water damage is a major contributor to loss of property.
Water damage restoration is the process of restoring a property back to pre-loss condition after sustaining any level of water damage.
Reference: Wikipedia
---
What You can Do
Try to find the source of the leak and turn it off.

Every home has cut off valves that control the flow of water to your water receptacles. Check out the table below for possible locations of cut off valves. If it's coming from an area where you can't find a valve, it might be best to turn off the water at the main control valve, this is normally outside the house, in the front yard near the street.

Call the experts at R4!

We specialize in emergency services. We're experts at restoring damage from any unexpected catastrophes. Speaking with us will help you find which route is best when determining how to pay for repairs. Most of the time the damages are covered by your homeowner's insurance. We deal with insurance companies everyday. This is what we do.

Call your insurance company.

This helps to present more options on how to proceed with repairing damage. If a claim needs to be filed, this will start the process in the repair work. Remember, the faster we're able to address the issues, the less damage to need addressing. So having all your ducks in a row regarding an incident at your home, is knowing what your insurance policy will cover.
---
If you find you have a water leak in your Suwanee home you know it can cause major damage quickly.
All the questions start rolling through your head, and you start to get frantic. No need to fret, you are about to find out exactly what you need to know when this happens.
So, those are the initial steps in handling a water leak. Here, in the Suwanee or Buford area, we deal with all sorts inclement weather that can also contribute to water damage. Whether it's flooding and outside water coming in your home, or having a roof leak from heavy rain. All of these situations need to be handled correctly. This leads us to the next step, drying out the affected area.
When people think of drying, they think it's something you can handle on your own. Well, let me tell you a little story. Back in 2009 the city of Atlanta experienced a flood that damage numerous homes. Many people thought that when the waters receded they could vacuum the excess and their homes would be fine. Unfortunately that led to more damage than they ever expected. This was because of the growth of mold.
Mold is why water damage can be a catastrophe. It only takes 16% of surface water to create mold on porous materials. What does this mean? It means that our beautiful homes create the perfect breeding ground for mold. Our homes are full of drywall, wood, and concrete which all happen to be porous. If a large amount of water has touched any of these surfaces it needs to dried out.
Drying is a science, not a do-it-yourself project. It takes specialized equipment and education to dry a structure out properly. Remember, this is where you and your family spend the majority of your time. The result of drying properly eliminates the chance of your home becoming mold infested and causing potential health damage to you and your family down the road.
We at R4 Restoration have the training and experience to accomplish the job. We are not your typical restoration company, we handle the claim from beginning to end. We live and operate in the Gwinnett County area so we have a great deal of insight as to how your Suwanee house is effected by water damage. This is our backyard and we know the common causes of water damage as well as their resolutions. We're the people that will be fighting for you to get your Suwanee home back to its original state.
If you need help with a water leak, mold, or anything else in your Suwanee Home, give us a call at 404-428-1255, or email us at contact@r4restoration.com. And, if you want, you can use our emergency contact form if you want to.
| Where is the Water Damage in your Suwanee Home | Cut-Off Location |
| --- | --- |
| Kitchen Sink Faucet | Cabinet under the sink. |
| Bathroom Sink Faucet | Cabinet under sink. |
| Washer Faucet | Cabinet under the sink. |
| Outside Faucet | Check crawl space for a cut off valve. |
| Water Heater | At the top of the heater. Look for pipes coming out the wall. |
The table above is a simple guide to give you some areas where you can hopefully save your home from further damage. But remember, if you cannot identify where the leak is coming from, just turn the water off at the main line. Typically the valve for the main line is somewhere in your front yard near the street. You can a use crescent wrench to turn off, however, best tool to have on hand for this is a Meter wrench.
Flooding and Water Damage Restoration in Suwanee, GA
When your Suwanee home has water damage from flooding or leaks, we have the expertise and special equipment to properly restore your property. The water removal and water cleanup process is completed by our highly-trained technicians who will document the drying process. This is important for insurance claims. Here are a few tips on filing an insurance claim.This validates that your property has been dried properly and thoroughly.
24-Hour Suwanee Emergency Water Service
Rapid Response to Your Disaster
Highly Trained Water Damage Restoration Specialists
Locally Owned and Operated
Advanced Restoration and Cleaning Equipment
Water, Flood or Fire Damage? Emergency (770) 212-2225‬
24-Hour Emergency Water Removal Service. Flooding and water emergencies don't wait for regular business hours and neither do we. We provide emergency water restoration services 24 hours a day, 7 days a week – including all holidays. Suwanee residents can expect an immediate response time, day or night.
When water damage strikes, a fast response is critical. Day or night, Suwanee residents and business owners can expect us to respond immediately to your water emergency.
---
Highly-Trained Water Restoration Specialists
As water damage specialists, we have the experience, expertise, and the advanced training that enables us to get your property dried quickly and thoroughly. We use scientific drying principles and provide validation and documentation that your property is dry and the job is complete. Learn about our water damage training and certificates.
The R4 Restoration Process for Suwanee Homes
Every water damage event is a little different and requires a unique solution, but the general process stays the same. Here is a list of things you can do to mitigate water damage. The steps listed below illustrate our process for the "typical" water damage emergency.
Contact R4 Emergency here in Suwanee
The restoration process begins when you call us (770) 212-2225‬. Our consultant will guide you through the crisis and will ask a few questions to help us better understand the equipment and resources that will be needed.
R4 Inspection and Damage Assessment
Our team will determine the scope of your water damage and develop a plan of action. We inspect, test and monitor the water damaged area to determine the extent and how far the moisture has penetrated to ensure proper restoration.
Water Removal / Water Extraction
The R4 process starts with removing the excess water with industrial extraction equipment. We use water vacuums and powerful pumps to quickly remove hundreds or thousands of gallons from your Suwanee home, this helps prevent secondary water damage along with mold growth.
Drying and Dehumidification process by R4
Our team brings in specialized equipment to remove the remaining moister and water which is harder to access. The R4 team will use room measurements, temperature, and relative humidity to ascertain the optimal number of air movers, dehumidifiers and additional equipment needed to restore your Suwanee home or business to it's original condition.
Cleaning and Sanitizing by R4 Technicians
When all moisture test indicate your Johns Creek home has acceptable moisture levels, your R4 Technician will begin the cleaning and disinfect of all restorable items and structures that were effected by the water damage. R4 Restoration may also use industrial air scrubbers and we offer an additional service for removing odors. Our exclusive SteraMist® decontamination system. Additional depth information about SteraMist® and how we disinfect for COVID-19.
Restoration for Suwanee Homes
The final step is making sure your Suwanee home or business is fully restored to its pre-water damage condition. The restoration steps can be minor, such as replacing some drywall, or major reconstruction, such as rebuilding entire rooms of your Suwanee home or business.
Water damage is the most likely form of loss that your Suwanee home will experience.
Water Damage:: BEFORE | AFTER
When life hands you a flood, make it fabulous. - Water runs through your entire home, either water heater tanks bust, pipes burst, and sometimes foundations allow water seeping into your home. How do you protect your Suwanee home? To help protect your home, R4 has a list of practical things that you can do every winter to ensure a safe and dry home. Regular maintenance on your water heater is a start, also installing smart-home alerts for flooding and excessive humidity, is a good idea. For instance, if you notice any discoloration on your ceiling, that is an indication of a water leak. Call R4 right away and we'll be able to help prevent further damage from occurring. If you ignore small indicators of water damage your Suwanee home may be at risk for larger damages by catastrophic failures due to excessive water. So when should you call for outside help? Here is a break down of the three categories of water damage.
R4 Restoration is your Highly Trained Water Damage Specialists for Suwanee

We specialize in water damage restoration for homes and businesses located in Suwanee Georgia. Our techs have extensive water damage restoration training, and our drying process focuses on regular monitoring and documentation of the drying process to ensure your property is fully restored.
If you have any questions, feel free to reach out to us at anytime by calling our regular office number 404-428-1255.
If you have a Flood EMERGENCY you can call our Emergency Response number: (770) 212-2225‬ OR Send an Emergency Request
---

IICRC Training and Certification
The Institute of Inspection Cleaning and Restoration Certification (IICRC) certifies and sets the standards for the cleaning and restoration industries. Our Professionals study IICRC standards and best practices in water restoration, fire restoration, mold remediation, carpet and upholstery cleaning, and other cleaning and restoration courses.
---
Our Highly Trained R4 Suwanee Response Team
We provide our teams with web-based training. This program is designed to be an ongoing, self-paced learning. Video presentations and support materials are provided for on-going training. This keeps our team, technicians and office staff up to speed on industry standards and the professional quality to better protect your Suwanee home.
We Use Advanced Drying Equipment and Techniques
Properly restoring your home after a water damage event requires specialized equipment and products. This advanced equipment help us to remove the water, even hidden moisture, quickly and efficiently. We then dry the structure with powerful dehumidifiers. Finally, our technicians will clean the affected area with professional grade cleaning and sanitizing agents for your comfort and safety.
Have Water or Flood Damage?
Call Us Today – 404-428-1255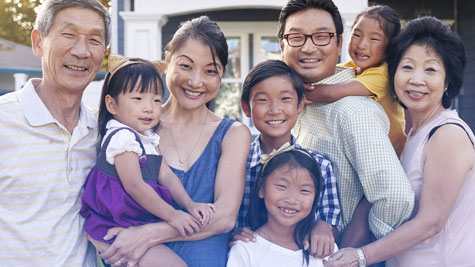 Water Restoration
Building Services
---
Find out what our customers are saying about us
Duluth responce team.
We are proud to serve our local communities:
Suwanee
Johns Creek GA
Duluth, GA
Hamilton Mill
Sugar Hill
Buford
Norcross
Dacula
Atlanta
Winder
Grayson
Roswell
Alpharetta
Cumming
Gainesville
Gwinnett
Forsyth
Lake Lanier
Lawrenceville
Flowery Branch
Duluth
Dunwoody