Emergency Board-Up and Roof Tarping Services
R4 Restoration responds to your emergency board up or tarp over needs year round, 24-hours a day, 7 days a week.
Disasters can quickly strike in Georgia, leaving your home open to the elements. If your home has been damaged by a fire, high winds, tornadoes or storms, your insurance policy may require you work to minimize additional damage. Call R4 Restoration at 770-212-2225 for immediate assistance with your board up or tarp-over needs. R4 Restoration has a quick response team ready to deploy when an emergency affects your Gwinnett home or business.
When you call R4 Restoration our team responds immediately. Whether your property was damaged by water, fire, wind or storms, we make sure your home is boarded up or the roof is tarped over so that no further elements get in your place of business or Gwinnett home. Our professional board-up service will help to minimize further potential damage to your home after an unexpected disaster.
As one of Gwinnett's most trusted restoration companies, we have the team, equipment, and resources to board up properties, commercial properties, hospitals and more. We can effectively board-up windows, doors, garage doors, roofs, large bay windows, and any other affected area of your home or business property where rain and moisture may enter.
For emergency board up services and roof tarping call our 24 hour emergency line 770-212-2225.
We will send out an initial assessment team to your property after water damage, fire or storm damage has occurred. Once your property has been secured then we can coordinate removal of the board up for your insurance adjuster to have access. We can also work with your insurance company to restore your Gwinnett home back to its original condition. A properly boarded up property will help to deter theft and additional damage.
R4 Restoration offers roof–tarping services that water proof your roof until it can be repaired.
We understand when your Gwinnett home has been damaged buy high winds, tornadoes or torrential rains, you need a local company that can respond quickly to protect you're home.
Our tarp-over service stops water intrusion caused by structural roof damage.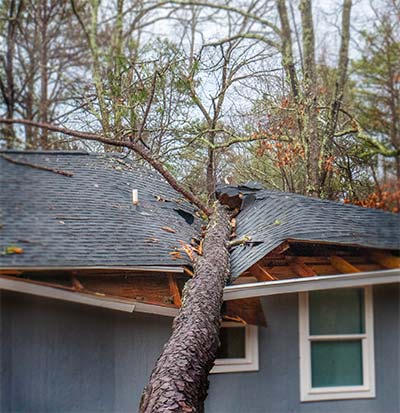 The R4 board-up and tarp-over team can also provide additional services. Our team can provide water damage restoration, fire damage restoration, mold removal, odor removal, and rebuild construction restoration. Our professionals are IIRCR-certified so you can be sure the job is done right. Our team will work tirelessly to mitigate any storm damage that has already occurred and to bring your property back to its previous condition. The R4 Restoration process is simple we mitigate the initial damage with board-up and tarp-over services then we help the customer through every phase of recovery. We communicate clearly the steps necessary to restore your property to its original condition. We work with your insurance company to make sure you're Gwinnett home is completely restored.
We Offer Wind & Storm Restoration & Repair in Suwanee, Duluth, Buford, SugarHill and all cities of Gwinnett County.
If you want a more friendly caring company that is locally owned and operated instead of a franchise company like Service Master, ServPro or Rainbow, Roto-Rooter, Restoration 1, and others, then you want R4 Restoration. We take pride in taking care of our customers and making sure all their restoration needs are met. We provide a full build back restoration service. Call our Gwinnett Emergency number to start the process. 770-212-2225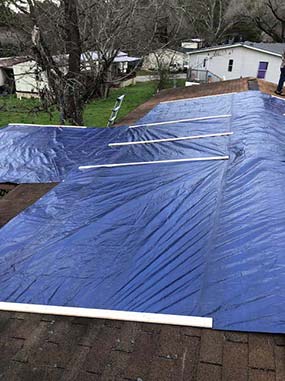 Our services do not end with tarp-over and board-UP.
Because we are full restoration company in Gwinnett County we also provide mold remediation, mold removal, black mold treatment, water damage restoration, basement flooding repair, basement mold removal, black mold remediation, flood restoration services, drying and cleaning services calls by burst pipes, toilet overflows, sewage backup, leaky roofs, heavy rain, and other destructive forces to your Gwinnett home. Our specialized equipment and techniques for water extraction in damage repair will helped extract moisture and help with structural drying so that the proper repairs can be done.