Many backyards in the Atlanta metro area are the most beautiful and yet overlooked area of a home.
R4 Restoration can help create a true escape right in your backyard, that is both easy to care for and sustainable. Creating beautiful outdoor living spaces to fit anyone's needs, budgets and designs. Take a look at some of our services below.
Low Maintenance Decks
If your tired of sanding, scraping, staining and sealing your deck year after year, then it's time to upgrade to a composite decking. Made with a mix of wood or cellulose fiber and plastic, these boards only require the occasional cleaning.
There are also non-wood railing options in a variety of materials including composite, vinyl, glass, and metal that will completely transform your deck to a low maintenance wonderland where you will be able to do more grilling and relaxing then upkeep.
Thinking about starting with a fresh new deck design? Then think outside the 'box', today deck designs have evolved into more than just a place to store your grill or patio furniture. Decks are being designed and used like additional rooms in your home, with activity-specific areas and different levels built for entertainment, cooking, dining and relaxing.
Don't forget to add deck stairs so you're not stranded from other parts of your backyard oasis. Brimer construction can easily add deck stairs to your existing deck as well.
Pergolas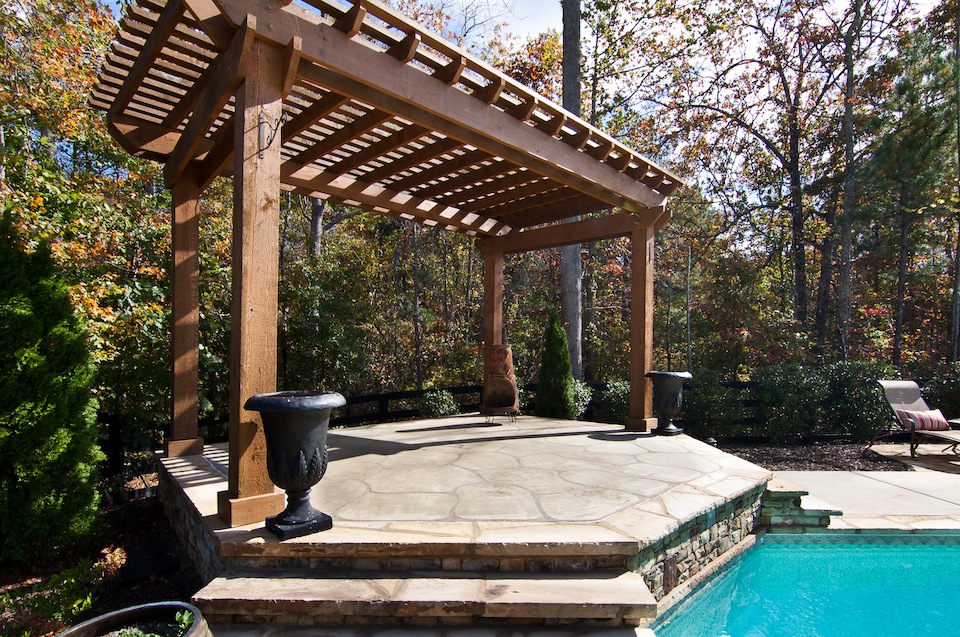 Pergolas are a perfect combination of form and function not only do they provide a cool shady spot so you can enjoy your deck or patio on hot summer days, it also increases the value of your home and add instant appeal.
Screened Decks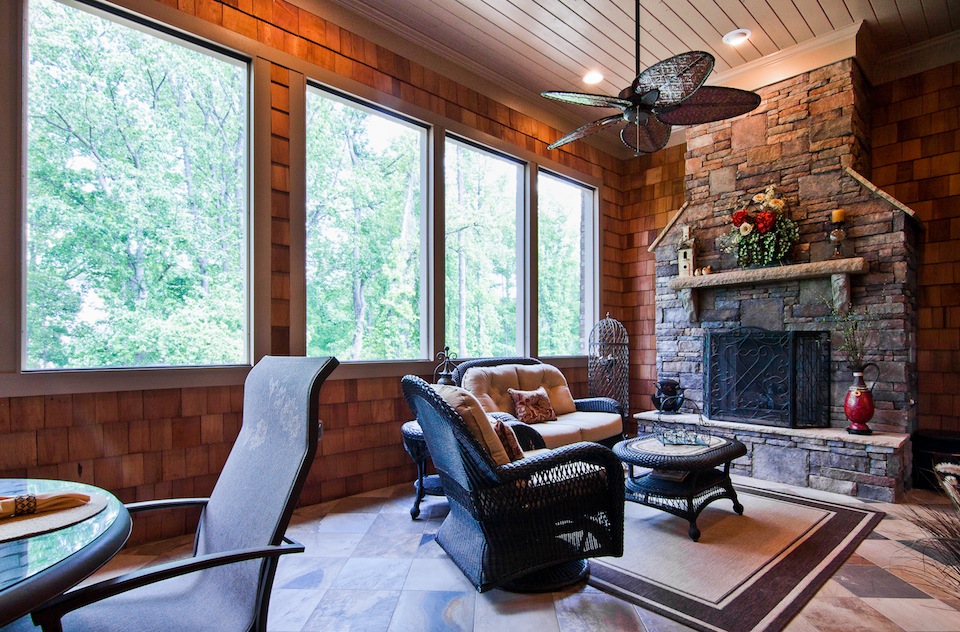 Enjoy warm summer nights without being a dinner course for annoying mosquitoes, why not add a fire place that can be enjoyed in the cooler seasons.
Fire Pits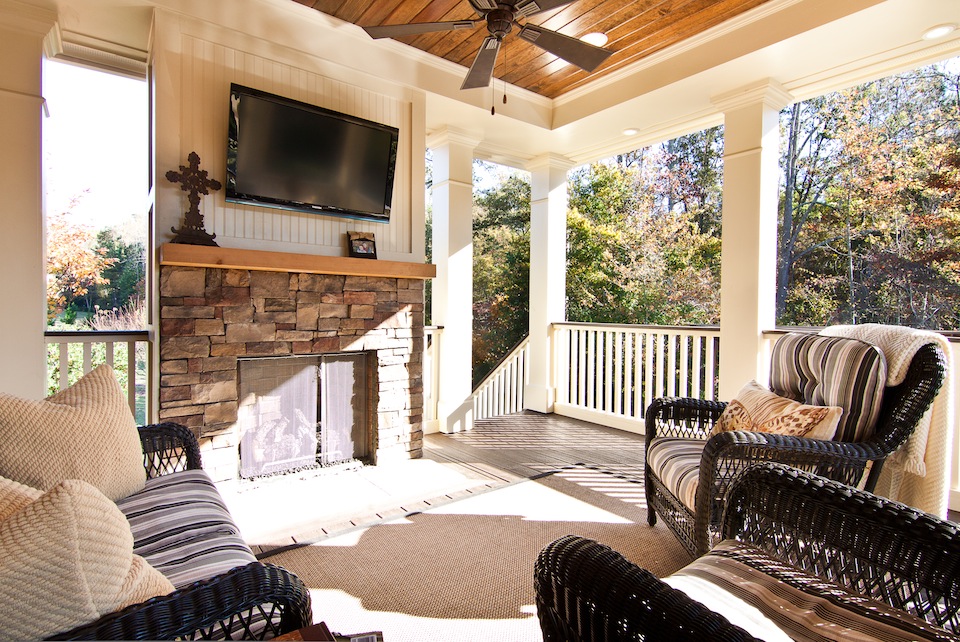 Build a fire pit for smores and a whole lot more. Your friends and family will never get enough!
Outdoor Kitchens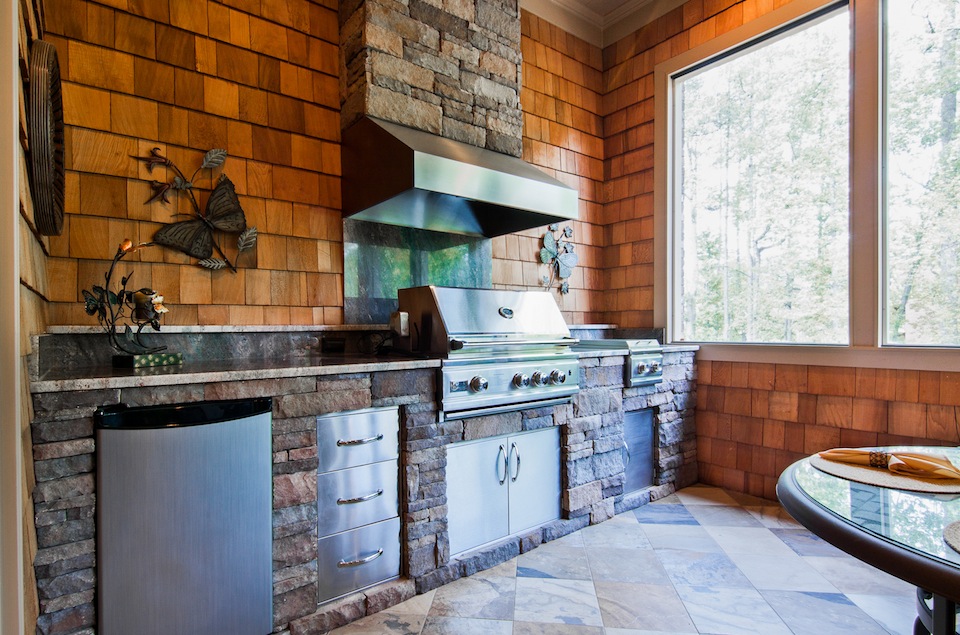 An outdoor kitchen with beautiful counter space to prep all your sauces, marinades and rubs, a direct gas outlet to your grill so you never have to refill the propane tank and every night can be pizza night with your own pizza oven. You call yourself the 'Grill Master', then it's time for an outdoor kitchen that truly reflects your skill.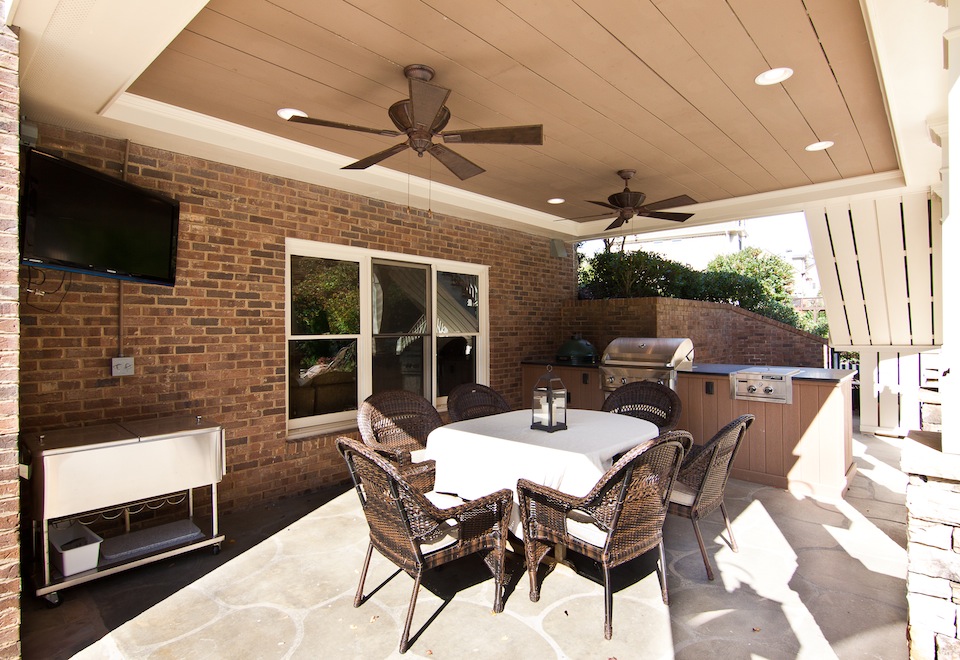 Whether you are looking to add one key feature or completely makeover your backyard, don't wait call R4 Restoration today to get an estimate. It's time to go outside and enjoy the fresh air and glorious beauty of your entire home, inside and out!